(Last Updated On: November 18, 2021)
Ishwar Chandra Vidyasagar Biography
Ishwar Chandra Vidyasagar (26 September 1820-29 July 1891) was a Sanskrit scholar, writer, academic educator, translator, humanist pundit, publisher, printer, entrepreneur, philanthropist and social reformer. He was a British Indian Bengali polymath and the main pillar of the Bengali renaissance.
The significant role of Ishwar Vidyasagar to modernize and simplify the Bengali prose and also justified the Bengali alphabets. Ishwar Chandra Vidyasagar is a key figure who protested against child marriage and polygamy.
Ishwar Chandra also forced the British government to pass the widow remarriage Act and to provide a safe environment for women's education in India and he spent his own money to open and ran many schools for girls.
He received the title ''Vidyasagar'' (in Sanskrit means ocean of knowledge) due to his vast knowledge in several subjects such as philosophy and Sanskrit.
Early Life and Career of Ishwar Chandra Vidyasagar
---
Ishwar Chandra Bandyopadhyay was born on the 26th of September, 1820 in Birsingha village in the Ghatal subdivision of Midnapore district currently situated in West Bengal.
Ishwar father, Thakurdas Bandyopadhyay and mother Bhagavati Devi were pious and religious persons.
His family's economic condition was not so well and he laid their childhood with extreme poverty. He received basic education in the village Paatshaal and learned the basic skills of reading, writing, Sanskrit, and arithmetic.
Ishwar was a brilliant student in the educational carrier and focused all of his time studying books to quench the thirst for knowledge.
After that, he went to Calcutta with his father when he was only six years old and started living in Bhagat Charan's house in Burrabazar.
Bhagat Charan had a large family and affectionate towards the Ishwar Vidyasagar. His father Thakurdas also stayed in the Burrabazar area for some years.
Ishwar was influenced by Bhagat's youngest daughter Raimoni's she was affectionate feeling towards Ishwar Chandra. Ishwar later started revolutionary work to uplift the status of Indian women.
Ishwar family economic condition was so poor then he used to help in household tasks after school hours. His quest for knowledge was so intense and he used to study under the street lamp because it was not possible to afford oil or gas lamps.
He passes examinations with excellent grades and prosperous to receive the numbers of scholarships. Due to his poor financial situation, he also took a part-time job of teaching at Jorashauko to support himself and family.
Ishwar Chandra studied admitted to Sanskrit College, Calcutta and studied for twelve years in this college. Ishwar studied Sanskrit grammar, Literature, Vedanta, Alankara Shastra, Smruti, and astronomy.
After the accomplishment of education, he passed out in 1841. He married Dinamani Devi when he was only fourteen years old and the couple had the only son named Naraya Chandra Bandyopadhyay.
At the age of nineteen, he passed the examination of the law. After that, he allocated as a head of the Sanskrit department at Fort William College and worked in this college for five long years.
He received the title of ''Vidyasagar'' (ocean of knowledge) from Sanskrit college Calcutta when he was only twenty-one years old.
After five years he left the Fort William College and joined Sanskrit college in 1846 as assistant secretary and this allocation was one of the glorious phases of his life.
Many changes were taken on an educational level when Vidyasagar was the assistant secretary of this college. After that, he resigned from Sanskrit college and rejoined the Fort William College.
The main cause of resignation was the unethical behavior of college secretary R.C Dutta and he was only preferred Brahmin students but Vidyasagar felt that the students should be admitted without the basis of caste and only on the basis of merit.
Due to this occasion; Ishwar resigned and rejoined the Fort William College. Ishwar came back to Sanskrit college on the request of the higher authority of Sanskrit college.
He redesigned and improves all the old systems of the college. Within two years he progressed to the post of principal in Sanskrit college and inspector of school in 1855.
Ishwar Chandra Vidyasagar Educational Reforms
---
When Ishwar Chandra Vidyasagar was on the post of an inspector he saw the miserable situation of education and saw the higher illiteracy rate in the rural area of Bengal. The tradition of child marriage was everywhere due to a lack of education.
Ishwar Vidyasagar realized that only education can change this miserable situation and could uplift society. He realized that society could not develop if women denied the values of education and education is the main and fundamental thing in which we can change the miserable and ruthless society.
To demolish the edifice of distress, he opened around twenty model schools and enrolled 1300 students. Vidyasagar opened thirty-five exclusive schools for girls to spread education.
He encouraged feudal to donate some money for setting up schools. There was no tradition to educate the girls then Vidyasagar personally met the parents of girls and requesting them to send their daughter to school for education.
He donated his large portion of salary to educational reforms.
Ishwar Chandra was associated with different newspapers to spread their idea.
He wrote many articles for newspapers and associated with journalistic publications like Tattwabadhini Patrika, samprakash, sarbashubhankarr Patrika and Hindu patriot to change the society with social and educational reforms. Ishwar opened Sanskrit press to produce printed books at cheap and affordable prices.
He wrote many books and his legacy remains with ''Borno Porichay'' Bengali learning book for alphabets. In this book, Vidyasagar reconstructed alphabets and reformed it into 12 vowels and 40 consonants typography.
Ishwar Chandra Vidyasagar Social Reforms
---
Ishwar Chandra Vidyasagar always raises voice about the oppression that the miserable society inflicted on women and uplift the status of women in India and in his native Bengal.
He was close to his mother who directed him to do some reforms to palliate the helpless situation of Hindu widows. His mother was a woman of great character and his advice was helpful for Vidyasagar to raise the voice against barbarism and brutality.
There were no social values and justice for women and they treated as a burden. Vidyasagar made his mission to improve the situation and quality life of helpless poor widow women.
He claimed that the remarriage of the widow is sanctioned by Vedic scriptures. He challenged the Barahminical society then he faced opposition orthodox societies.
He took his authentic arguments about the widow's remarriage to the British authorities. His pleas were heard and arguments were accepted when the Hindu widow remarriage Act 1856 was decreed on July 26, 1856.
He takes a step to initiate several matches for widows within respectable families. He also married his son Narayan Chandra to widow to make an example of social reforms.
He wrote two volumes on widow marriage and one on polygamy. He proved by his own research that there were no injections against a widow remarrying. At least the dream became true when the British government legalized widow remarriage on 26th of July, 1856.
Man of character
---
Ishwar Chandra Vidyasagar devoted his whole life to help the poor peoples and worked endlessly to provide education to all men and women without the basis of caste, gender, and religion.
He admitted lower caste people into Sanskrit college that was only for upper-class families. Ishwar was a man of character and defined his own path of action and took a decision based on his own judgment.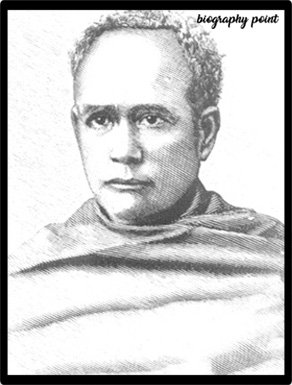 He was against the high ranking British officials on the basis of discriminatory laws. He was not taking any nonsense decisions and implemented to improve the constructive quality of Bengali society.
He had a soft-hearted and moved to tears when he saw someone in trouble or pain. In the situation of distress, he was always first to offer his help to friends.
He spent most of his part of the salary for the expenses of poor and helpless students. He devoted all of his life to helping the needy and poor peoples and felt the pain of adolescent widows.
Ishwar was a man of integrity who fought for the dignity of women and helpless peoples. He led a simple life but his thoughts were high and his contributions are remarkable. We can say that he is the main pillar of the renaissance of Bengal.
Ramakrishna and Vidyasagar
---
Vidyasagar's behave was friendly and he always respects the individual. One of the most important moments in his life of Vidyasagar when he met Ramakrishna at his own abode. Ishwar Vidyasagar was a highly educated person and influenced by oriental thoughts.
His out looking was liberal but in contrast, Ramakrishna did not have any higher or formal education. He respects Vidyasagar and said that Ishwar is an ocean of knowledge and wisdom.
Bengali language Reconstruction
---
Vidyasagar reconstructed, modernize and simplify the prose and justified the Bengali alphabets. He eliminates the Sanskrit phonemes and few marks of punctuation.
Ishwar wrote many books but his significant work about Bengali and Sanskrit literature is ''Borno Porichay'' and this book is being considered as classic. Ishwar Vidyasagar simplified and justified Bengali typography into alphabets of 12 vowels and 40 consonants.
Last year's and Death of Ishwar Vidyasagar
---
Ishwar Vidyasagar spent his last two decades in karmata (District of Jamtara) Jharkhand because he was unhappy with his wife due to their narrow-mindedness.
Later his health deteriorated and died on the 29th of July, 1891 at the age of seventy. The Karmata railway station where he lived has been renamed as Vidyasagar railway station.
Ishwar Chandra Vidyasagar Quotes
---
Education does not only mean learning, reading, writing, and arithmetic, it should provide comprehensive knowledge, Education in geography, geometry, literature, natural philosophy, moral philosophy, physiology, political economy, etc is very much necessary.We want teachers who know both Bengali and the English Language, and at the same time are free from religious prejudices
The life without suffering is like a boat without a sailor, in which there is no discretion of itself, it also moves in a light breeze
Self-restraint (moderation) gives discrimination; mediation gives concentration; peace, satisfaction, and charity give humanity
Books authored by Ishwar Chandra Vidyasagar
---
Betaal Panchabinsati (Published in 1847)
Bangala-r-Itihaas (Published in 1848)
Jeebancharit (published in 1850)
Bodhadoy (Published in 1851)
Upakramanika (Published in 1851)
Bidhaba Bibaha Bishayak Prostab
Borno porichoy (Published in 1854)
kotha mala(Published in 1856)
Bengali Newspaper – Shome Prakash (started publishing in 1858)
Sitar Bonobas(Published in 1860)
Textbooks Selected by Vidyasagar
Barnaparichay
Rijupath
Sanskrita Byakaraner Upakramanika
Byakaran Kaumudi
Places named after Vidyasagar
---
After the death of Vidyasagar, he is remembered by many places named after him. Some of them are given:
Vidyasagar Setu (River in West Bengal)
Vidyasagar Mela (In Calcutta and Birsingha)
Vidyasagar University in Midnapore (Located in Street College Calcutta)
Vidyasagar Street (In Central Calcutta)
Vidyasagar Stadium (at Barasat)
Vidyasagar Hall of Residence (Kharagpur)