(Last Updated On: April 15, 2021)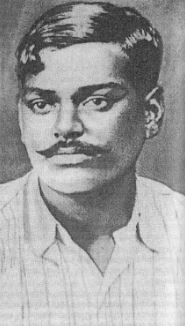 Chandrashekar Azad (July 1906-February 1931) was considered as one of the greatest Indian revolutionary freedom fighter popular by his self-taken name Azad mean "The Free".
When Chandrashekar Azad was born, India was under British Colonial rule and because of this ruthless circumstance, he was growing up to be a fierce patriotic young man with revolutionary ideas who reorganized the Hindustan Republican Association.
Azad renewed the party name Hindustan Socialist Republican Association (HSRA) after the execution of its leading founder Pandit Raam Prasad Bismil and including three of other well-known revolutionary party leaders Thakur Roshan Singh, Rajindra Nath Lahiri and Ashfaqullah Khan.
Chandrashekar Azad was a chief strategist of the Hindustan Socialist Republican Association and also known as the mentor of all-time great revolutionist Bhagat Singh.
Azad was involved in many incidents and performed a prominent role in Kakori Train Robbery on August 9, 1925, and endeavour to explode the British viceroy train in 1926.
Lastly, to kill J.P Saunders in Lahore to avenge the assassination of great revolutionary leader Lala Lajpat Rai, who played a vital role in the Indian Independence Movement.
At a young age, Chandrashaker Azad was involved in the Indian Nationalist Movement and he was only fifteen years old when first apprehended by the police due to participation in M.K. Gandhi's Non-Cooperation Movement.
Azad was a much-wanted man due to their revolutionary activities against the British government, but he was determined never to be arrested in his life and shot himself when he realized that he is the verge of being arrested.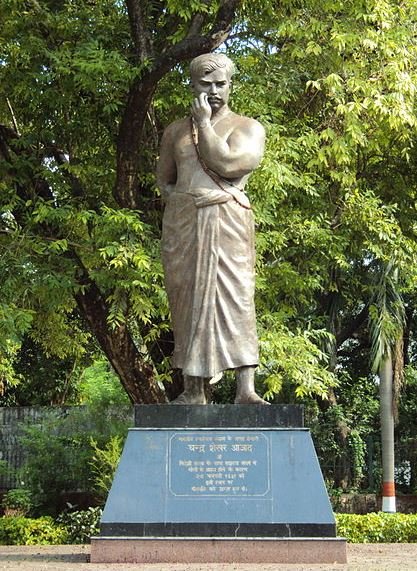 Chandrashekhar Azad Early Life:
Chandrashekar Azad was born on 23 July 1906 in Bhavra village, Alirajpur district of Madhya Pradesh. His real name was Chandrashaker Tiwari but he gave his name Chandrashaker Azad.
His forefather belonged to Badarka village in Unnao district of Uttar Pradesh. His father's name was Pandit Sita Ram Tiwari and his mother Jagrani Devi was the third wife of Pandit Sita Ram whose prior wives had died at a young age.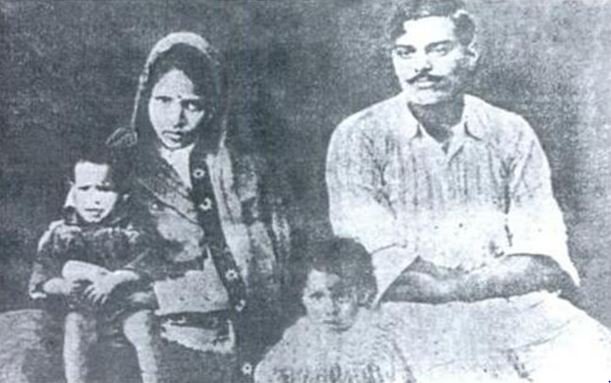 In early age, he learned wrestling, swimming and archery that helped him greatly during the armed struggle against the British dominion.
He received early education in Bhavra and Chandrashekar's mother wanted her son to be a profound and a great scholar of Sanskrit and convinced his father to sent him to Kashi Vidyapeet, Banaras to study Sanskrit.
He was passionate about Indian freedom struggle when he was too young and while he arrived in Banaras, he came in contact with many young nationalists.
The incident of Jallianwala Bagh took place on 13 April 1919 in which the ruthless British Indian army killed a large number of unarmed innocent civilians and wounded thousands of people in Amritsar which was totally unbearable for Chandrashekar and he decided to take revenge against the British.
When Mohandas.K.Gandhi launched the Non-Cooperative Movement in 1921 he joined the movement at the age of fifteen and arrested by British police for his participation in the Gandhi movement.
After that, he was sent to a British officer for inquiry and an officer asked for his personal detail then Chandrashekar replied his name as "Azad" (The Free) and his father name as "Swatantrata" (Freedom) and his residence as "Jail" then from that day he was famous among peoples and came to be known as Chandrashekar Azad.
Chandrashekhar Azad Revolutionary Life:
Gandhi halted the Non. Cooperative Movement on 12 February 1922 due to the Chauri Chaura incident. Chandrashekar became more aggressive on his stance and he was against the suspension of movement.
He totally committed himself to gain complete independence and devoted himself completely to the Indian independence movement and he also believed that the bright future of India lay in socialism.
Azad met a young revolutionary 'Manmathnath Gupta' then he became acquainted with veteran revolutionary leader Ram Prasad Bismil who had formed a revolutionary organization named Hindustan Republican Association.
Azad was impressed with the objectives and work of this Association because the association was working without any discrimination of creed, caste, religion or social status and performed too much effort to make India that kind of independent country where the person can take equal right and opportunities.
However, he joined and became an active member of this revolutionary association. Bismil was also impressed due to Azad's quality work against British rule.
With the collaboration of other young Indian revolutionaries, Azad was involved in several violent acts against the British to gain freedom and most of their party funds were collected through the robbery of British government property.
A large number of activates were planned and executed from Shajahanpur because this place was the hometown of veteran revolutionary leader Ram Prasad Bismil.
Azad was involved in many famous incidents to fulfill their needs like Kakori Train Robbery, an attempt to blow up the Viceroy's train and the shooting of J.P Saunders in Lahore to avenge the murder of Ram Prasad Bismil.
Revolutionary Activities in Jhansi:
Chandrashekar Azad selects Jhansi his organization hub for a considerable period. For shooting practice, he chose the forest of Orchha which is situated fifteen kilometers from the Jhansi State.
Azad was an expert marksman and he also trained other members of the revolutionary group in the Orchha forest.
On the bank of Satar River, he built a small hut aside from a Hanumann Temple. He lived there for a long time under the alias or another specific name of Pandit Harishankar Brahmachari and started to teach the kids of nearby village Dhimarpura.
Azad established a well-known rapport with the local people in this area. After the independence, the Dhimarpura village was renamed as Azadpura.
Azad also learned to drive a car at Motor Garage in Sadar Bazar of the cantonment area while he was living in Jhansi.
The Azad revolutionary group was increasing day by day and new peoples like Sadashivrao Malkapurkar, Vishwanath Vaishampayan and Bhagwan Das Mahaur became a part of this revolutionary group.
The other Congress leaders from Jhansi were also in close contact with him. Sometime Chandra Shekar sometime stayed in the house of Master Rudra Narayan Singh and Sitaram Bhaskar Bhagwat.
In 1928, the associative revolutionary comrades of Azad including Rajguru, Sukhdev, Bhagat Singh and Bhagwati Charan Vohra secretly reorganized the association to transform the Hindustan Republican Association into Hindustan Socialist Republic Army after the death of revolutionary leader Ram Prasad Bismil to achieve their primary objective of independence on the basis of socialist principle.
Death:
The British Raj announced the reward of 30,000 on his head to capture him dead or alive. This situation defines how much effort they put to capture him, but it was not an easy task for the British army.
In February 1931, Chandra Shekar was busy at a meeting with revolutionary friends in Alfred park Allahabad and the vital source gave information about the whereabouts of Azad.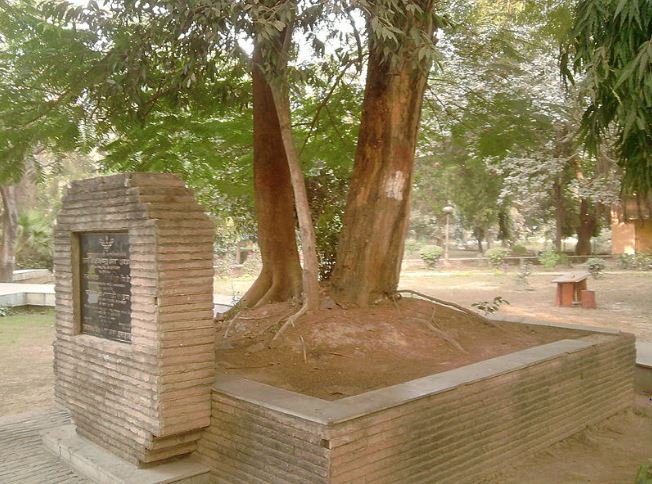 The pre-planned police suddenly surround him from all sides of the park, then encounter was definite to save his life.
Azad wounded badly to secure himself and Sukhdev. He killed three policemen and injured many at the time of the encounter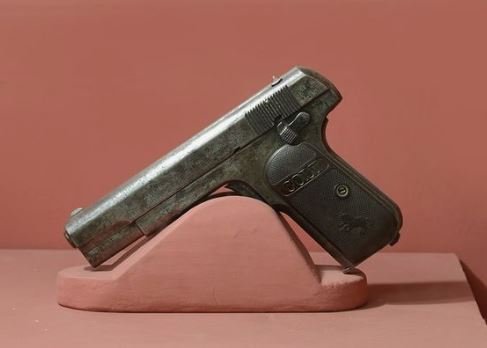 He was an expert marksman and his action made it possible for Sukhdev to easily escape in another place.
When he realized that only one bullet remains in his pistol and not in a position to save himself in the safe place then he shot himself dead. He upheld the pledge and never to be captured alive by the British.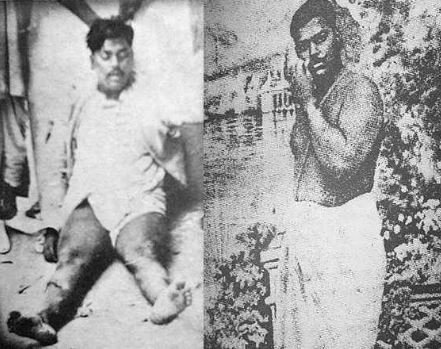 Legacy:
The Park, where the Azad died has been renamed Chandra Shekar Azad Park. Many colleges, schools, roads and several other public institutes of India are also named after him to make him memorable.
There are many numbers of films and television mini-series have been featured in India:
Films:
| Movies | Year | Depiction |
| --- | --- | --- |
| Shaheed | 1965 | Mnmohan Played Azad |
| 23rd March 1931: Shaheed | 2002 | Sunny Deol portrayed Azad |
| Rang De Basanti | 2006 | Amir Khan Portrayed Azad |
| Rashtraputra | 2018 | Aazaad Portrayed Azad |
| Shaahed-E-Azam | 2002 | Raj Zutshi portrayed Azad |
| The Legend of Bhagat Singh | 2002 | Azad was portrayed by Akhilendra Mishra |
Television Mini-Series:
| TV Mini Series | Year | Depiction |
| --- | --- | --- |
| Chandrashekar | 2018 | young Aazd was portrayed by Ayaan Zubair |
| Chandrashekar | 2018 | Azad teenage was portrayed by Dev Joshi |
| Chandrashekar | 2018 | Azad adult age was portrayed by Karan Sharma |
Timeline:
| Year | Events |
| --- | --- |
| 23 July 1906 | Born in Bhavra Village,British India |
| 9 August 1925 | Kakori Train Robbery |
| 1926 | endeavor to explode the British viceroy train |
| 17 December 1927 | kill J.P Saunders at Lahore |
| 1921 | Azad joined the movement in the age of fifteen |
| 12 February 1922 | Gandhi halted the Non.Cooperative Movement |
| 27 February 1931 | shot himself dead |
Chandrashekar Azad Quotes:
If yet your blood does not rage, it is water that flows in your vein
Don't see others doing better than you, beat your own records every day because success is a fight between you and yourself
I believe in a religion that propagates freedom, equality and brotherhood
We will face the bullets of the enemies, we are free and will remain free
A place is always safe on the ground but it's not made for that. Always take some meaningful risks in life to achieve great heights
For what is the flush of youth if it is not of service to the motherland
Read other biographies: