(Last Updated On: November 24, 2023)
Feroze Gandhi Biography
Feroze Gandhi (1912-1960) was an Indian veteran journalist and politician. He served as a Managing Director of a Daily paper "National Herald" which was founded by his father-in-law Jawaharlal Nehru and also done their duty as a publisher of "The Navjivan" a daily newspaper from Lucknow which was firstly published by Mahatma Gandhi.
Feroze Gandhi was against British Imperialism and due to these harsh circumstances, he joined the Indian freedom movement for independence.
Feroze raised slogans against the British Indian dominion and was jailed many times by the government.
In 1942, Feroze Gandhi married Indra Nehru (the first female prime minister of India and the daughter of Jawaharlal Nehru).
They had two sons, Sanjay (was an Indian politician) and Rajiv, who later became the prime minister of India after the death of his mother Indra Gandhi.
Feroze Gandhi became a member of the provisional parliament for approximately two years (1950-1952) and after that, he was selected as a member of the lower house of Indian parliament "Lok Sabha".
Body building terracina – fitness and culture center…
test vs tren
naked male fitness vintage clips
He was also the Member of Parliament from Rae Bareli parliamentary constituency in 1957.
Feroze Gandhi Early Life and Education
Feroze Gandhi (also known as with real name Feroze Jahangir Gandhy) was born in Bombay, India at the Tehmulji  Nariman hospital situated in Bombay Fort.
He belonged to a Parsi family from South Gujarat where their forefathers' home and his family later migrated to Khetwadi Mohalla, Bombay.
His ancestors still exist in Kotpariwad, Gujarat. Feroze was the youngest among four siblings with two brothers Faridun Jehangir and Dorab Ghandy and two sisters Aloo Dastur and Tehmina Kershashp.
His father, Jehangir Faredoon was a marine engineer in Killick Nixon and after that, he was promoted as a warrant engineer.
His mother Ratimai Jehangir Ghandy (formerly Ratimai Commissariat) lived in Bombay.
In 1920, after the death of his father, Feroze with his mother Ratimai moved to Allahabad because his maternal aunt Shirin Commissariat was living here and she was unmarried.
She was a surgeon at the city's Lady Dufferin Hospital, therefore, there was the best place of accommodation.
He started their school education at the  Vidya Mandir High School and after the completion of basic education, he graduated from the Ewing Christian College Allahabad. Later, he moved to the London School of Economics for higher education.
Feroze and Indira Nehru Marriage
Feroze first proposed to Indira when he was too young the age of only sixteen but her mother rejected it.
After that, he grew their close and intimate relations with Nehru family, especially with the mother of Indira Nehru and when she died on 28 February 1936 Feroze was at her bedside. Subsequently, in these years Feroze and Indira close to each other.
When Feroze was here in Europe to fulfill their higher education, then he joined the accompaniment of Indra Nehru (Daughter of veteran Indian leader Jawaharlal Nehru) later he proposed Indra for marriage and his proposal was accepted by Indira.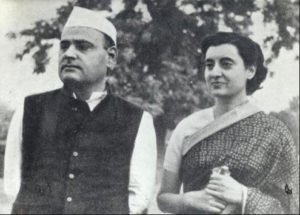 After that, they came to India and the news become spread all over India that the daughter of Jawaharlal is marrying with a Parsi(Non-Hindu) and people were against these kinds of bigot and unusual marriage then started opposing their marriage.
Feroze and Indra had already accepted the favor and protection of Mahatma Gandhi.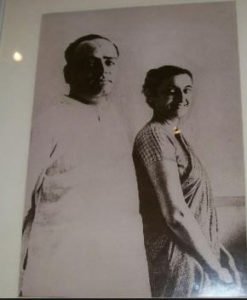 Later in the marriage ceremony of Feroze and Indra took place at Anand Bhawan (residence of Jawaharlal Nehru) on 26 March 1942.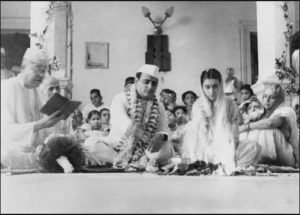 This marriage ceremony was followed by Hindu rituals, not Parsi and in 1984, photography of wedding which taken on the occasion of the marriage ceremony was used as a testimony in court.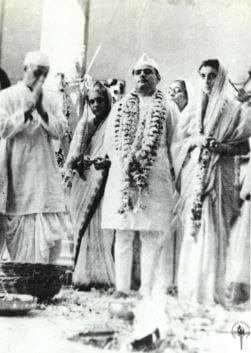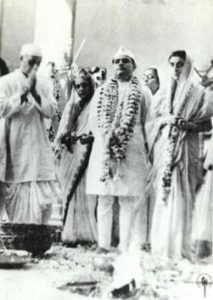 After a few years of marriage, the relationship between Feroze and Indira became deteriorated and Indira moved to her father's home with their children (Rajiv). In those days of detachment, Feroze stayed at his Allahabad home.
Feroze was an active parliamentarian and fearless congressman. In 1930, the formation of Congress freedom fighters wing "The Venar  Sena".
Feroze met Kamala Nehru (Wife of Jawaharlal Nehru) and Indira when they were picketing outside the Ewing Christian College among other women demonstrators.
Kamala loses her consciousness and became fainted due to the heat of the sun and moved her to a comfortable place.
Feroze was a real patriot and the next day he left his studies and joined the Indian independence movement. He was inspired by Gandhi and after the joining of the Indian independence movement he changed his surname "Ghandy" to "Gandhi".
In the same year, he was imprisoned in Faizabad jail for nine months along with Lal Bahadur Shastri (the second Prime Minister of India) a top grade leader of the Allahabad District Congress Committee.
In 1932 and 1933 he was imprisoned twice while working closely with Jawaharlal Nehru on the agrarian non-rent campaign in the United Province (now known as Uttar Pradesh).
In August 1942-the same year of their marriage-Feroze and Indira participated in the "Quit India Movement" and then became arrested and imprisoned by the British government.
Feroze was also jailed for one year in Naini Central Prison Allahabad. After this kind of worse circumstance, the coming five years of their life were full of comfort and the couple had two sons Rajiv (Born in 1944) and Sanjay (Born in 1946).
After the Independence of India, Jawaharlal Nehru became the first prime minister of India and Feroze became Managing Director of "The National Herald" newspaper which was founded by his father-in-law Jawaharlal Nehru. Feroze and Indira became settled in Allahabad with their children Rajiv and Sanjay.
In 1952 – being a member of the provincial parliament (1950-1952) Feroze won the first general election of independent India from Rae Bareli constituency in Uttar Pradesh.
Indira was in Delhi then he came back and worked as his campaign organizer in the election campaign.
Feroze soon became the criticizer of his father-in-law government and raised the voice against corruption and became the Indian prominent force to gain their own fundamental rights.
He also raised the issues about various financial irregularities which were appeared after independence. He unveiled the nexus between Indian business houses and political leaders.
In 1957, Feroze was reelected from Rai Bareli Lok Sabha Constituency in Uttar Pradesh and in the parliament he raised the scandal of Haridas Mundhra (Calcutta-based stock speculator).
His personal life with Indira was not comfortable and the rift with Indira became the matter of media interest.
In 1958, Feroze Gandhi suffered a heart attack and in those days Indira stayed with her father at Teen Murti House, which was the official residence of the prime minister of India.
Indira was on the official state visit to Bhutan at that time. When she came back from Bhutan then looked after him in Kashmir but Feroze was not so well and he was weak and fragile.
After suffering a second heart attack, he died on 8 September 1960 at the Willingdon Hospital, Delhi at the age of 48.
To follow the Parsi rituals, he was cremated and after that, his ashes buried in the Parsi graveyard in Allahabad.
When his father-in-law Jawaharlal Nehru sees the huge crowd at the time of cremation then he said: "I didn't know that the Feroze was so popular among peoples".
    The struggle of Feroze strengthened his Rai Bareli Lok Sabha Constituency in Uttar Pradesh and after his death, the seat was held by his daughter-in-law  Sonia Gandhi (Wife of Rajiv Gandhi) in 2004, in 2009 and also presently in 2014.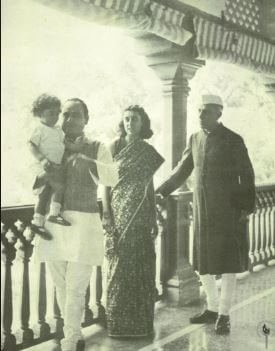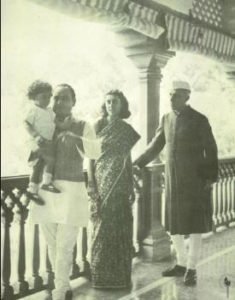 A School of Higher Education in Rai Bareli was named after him.
| Year | Events |
| --- | --- |
| 12 September 1912 | Feroze Jehangir Ghandy born in Bombay,India |
| Between 1950 and 1952 | Served as a member of the provincial parliament |
| 1920 | Feroze and his mother moved to Allahabad |
| 1930 | joined the Indian independence movement |
| In 1932 and 1933 | Imprisoned twice while working with Nehru |
| On 28 February 1936 | Indra mother died |
| In March 1942 | Feroze and Indra married according to Hindu rituals. |
| In 1944 and 1946 | Two sons, Rajiv and Sanjay, born |
| August 1942 | The couple were arrested and jailed |
| 1952 | First time Feroze won independent India's general elections |
| 1950–1952 | Feroze being a member of the provincial parliament |
| 1957 | Feroze was re-elected from Rae Bareli |
| 1958 | He raised the Haridas Mundhra scandal in the parliament |
| 1958 | He suffered a heart attack |
| 8 September 1960 | Feroze died at the Willingdon Hospital, Delhi |
Read other biographies:
https://biographypoint.com/chandrashekar-azad-biography/
https://biographypoint.com/mansa-musa-biography/
https://biographypoint.com/ishwar-chandra-vidyasagar-biography/
https://biographypoint.com/anaximenes-biographyand-philosophy/
https://biographypoint.com/henry_cele_biography/
https://biographypoint.com/antonie-van-leeuwenhoek-biography/
=