(Last Updated On: November 18, 2021)
Henry Cele Biography and Amazing Facts
Henry Cele (1949-2007) was a well known South African actor and professional soccer player. Henry Cele was famous for his depiction of the great warrior king Shaka of Zulu in the TV-miniseries which is comprised of 10 episodes.
Henry Cele was born on January 30, 1949, in KwaMashu township, 20 miles north of Durban, South Africa. Henry belonged to Ndosi and Magaya clan. Before acting, he was a professional football player in Durban.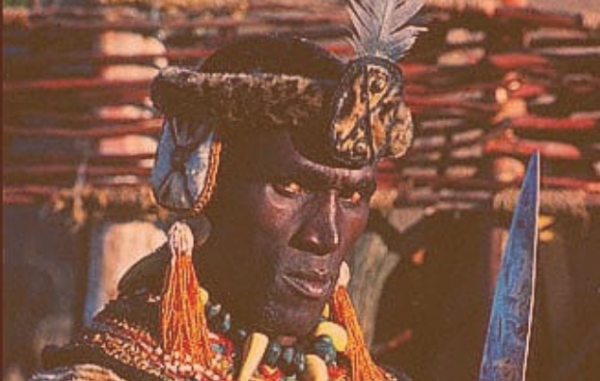 Henry Cele as a Soccer Player
Henry Cele was a professional soccer player and excellent in goalkeeping. As a goalkeeper, Henry team members named him "The Black Cat" because he was an eminent goalkeeper.
Henry was a member of the South African soccer league and in 1960, he played for Aces United and also played for Zulu Royal Soccer Team(AmaZulu). Soccer remained his first priority throughout his life. He continued to coach a soccer team when he was an actor and coach the team until death.
Henry Cele was a famous actor and he was also an international star. After performing the role in a South African stage production of the portrayal of warrior king Shaka Zulu, he was selected for the role of Shak Zulu in the South African TV-miniseries.
When Henry Cele was performing on the stage, then the writer of the Shaka Zulu series saw him and approached him to make the miniseries of Shaka Zulu On South African TV.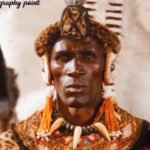 Henry Cele performed minor roles in a few international level movies like "The Ghost and the Darkness (1996), "Last Samurai (1990) and "Point of Impact (1993)".
Cele continued to perform his acting in television, film, and theater during twenty years of his career.
Henry Marriage and Personal Life
Henry Cele married Tozi Duma and he had four children, but after six years, their marriage had ended by divorce.
After divorcing Tozi Duma, Henry married an English woman named Jennifer Hollander. They met while Henry was touring to Europe.

Henry Cele's personality was very well due to his height. His height was 6′ 2″ (1.88m).

In later years, Cele moves back to his hometown in KwasMashu and opened his football club. He spent last year coaching the football team. Henry suffered from a chest infection and stayed in the ICU of Durban's Saint Augustine's Hospital for two weeks.
Henry died on Friday the 2nd of November,2007 (age 58) at Durban Saint Augustine's Hospital. He is buried in the Durban Stellawood graveyard, KwaZulu-Natal, South Africa.

Henry Cele was a renowned actor and soccer player. He earned money from acting and playing football. His net worth is 1.4 Million dollars.
Filmography of Henry Cele
Shaka Zulu (TV Mini-series), 1986 (Shaka)
---
Mercenary Fighters, 1988 (Jaunde)
---
The Last Samurai, 1988 (General Zohani)
---
Blind Justice, 1988 (Kamisu)
---
Rage to Kill, 1988 (Wally Arn)
---
Bush Shrink, 1988 (Catambilo)
---
In the Name of Blood, 1989 (Pheto)
---
The Tangent Affair, 1989 (B.J. Rickson)
---
Killer Instinct, 1990 (Samaani)
---
The Rutanga Tapes, 1990 (Samaani)
---
Schweitzer, 1990 (Oganga)
---
Curse III Blood Sacrifice, 1990 (Mletch)
---
Point of Impact, 1990 (Titus)
---
Deal of a Lifetime, 1990 (Duke)
---
Sweating Bullets, 1990 (Mosoeu)
---
Ipi Tombi, 1990 (Duke)
---
The Ghost and the Darkness, 1996 (Mahina)
---
Shaka Zulu.The last great warrior, 2001 (Shaka Zulu)